Sandy Hills New layout. Sandy Hills is going to be the name of the branch Line Terminus when it is done.
Progress today. Completed the Engine dopot last week and have been working on the Main line and have just finished the first section up to the lifting flap by the room door.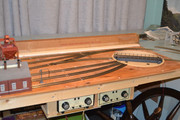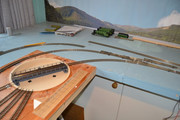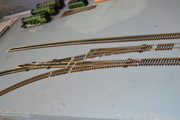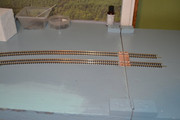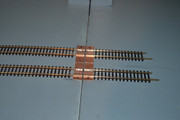 Sorry 2 pictures the same.
Mod Edit : Duplicate image deleted.